Every day at European Universities Games (EUG) all the participants and visitors have a chance to visit rich program at the Social Hub in the University Sports Complex and today we had a chance to listen to ENAcT project workshope and take part in two really interesting workshops.




European University Sports Association (EUSA) through the EUSA Institute received EU support for the ENAcT project encouraging social inclusion and equal opportunities in sport, searching for a sustainable, long term strategic plan to enforce gender equality. Along with Portuguese University Sports Association (FADU), Uludag University (Turkey) and Budapest University Athletics Club (BEAC) the goal is to promote female leaders and to provide them with leadership skills through sport and volunteering, to engage them to the European sport sector, while we fight against the lack of access in sport for female leaders by identifying opportunities for youth employability and professional development in Europe.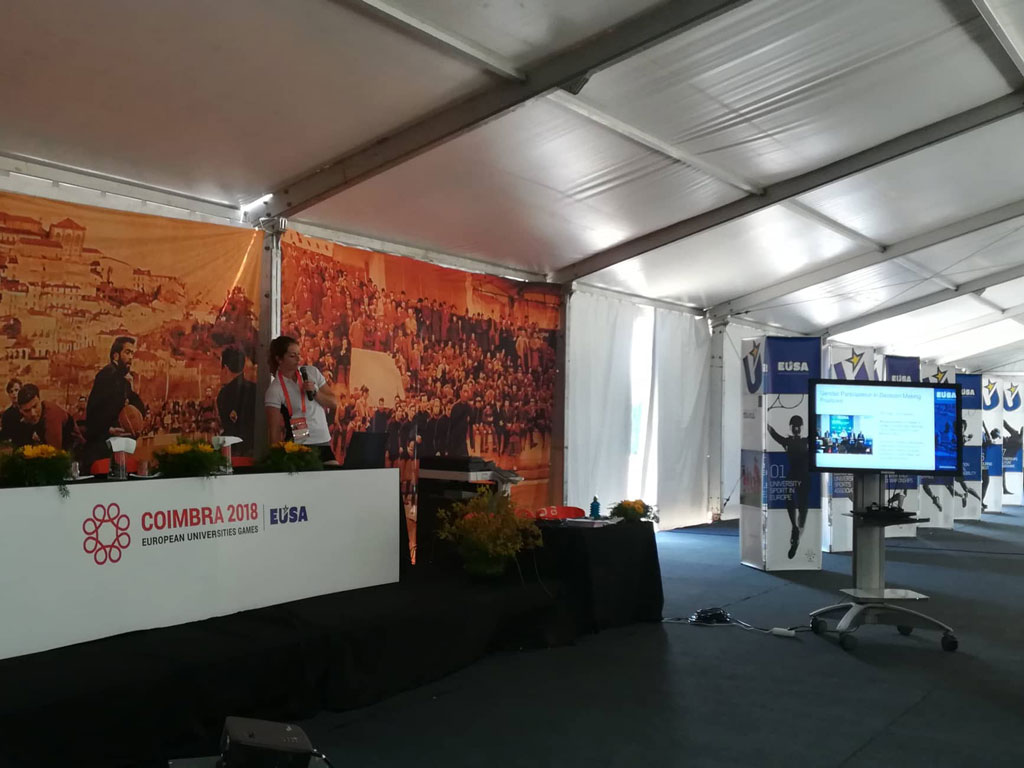 Todays lecture was held by the project coordinator Ms Anett Fodor who is as well Control Commission member in EUSA, General Secretary of the Budapest Sports Union and is a member of the Women and Sport Committee at Hungarian Olympic Committee.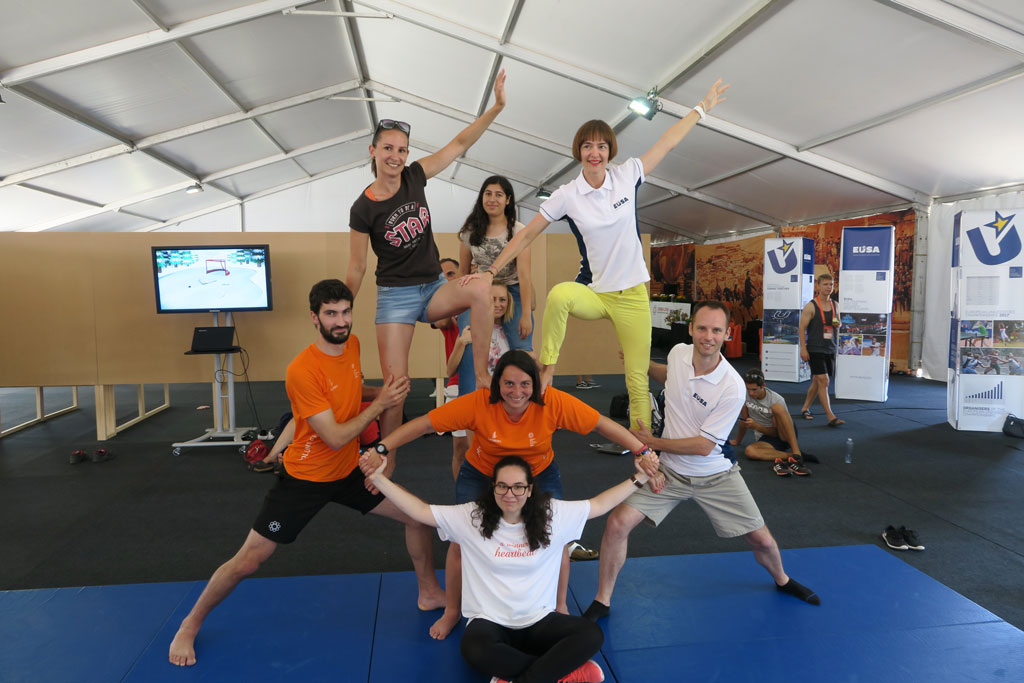 After a short presentation, all the participants had a chance to try themself both in cheerleading, lead by members of BEAC, and taekwondo which was organized by members of taekwondo team from Uludag University. During the workshop we had a privilege to host European Taekwondo Champion from 2016, Julio Fereirra, and former Hungarian taekwondo player Barbara Ducz assisting during the workshop and sharing their experience.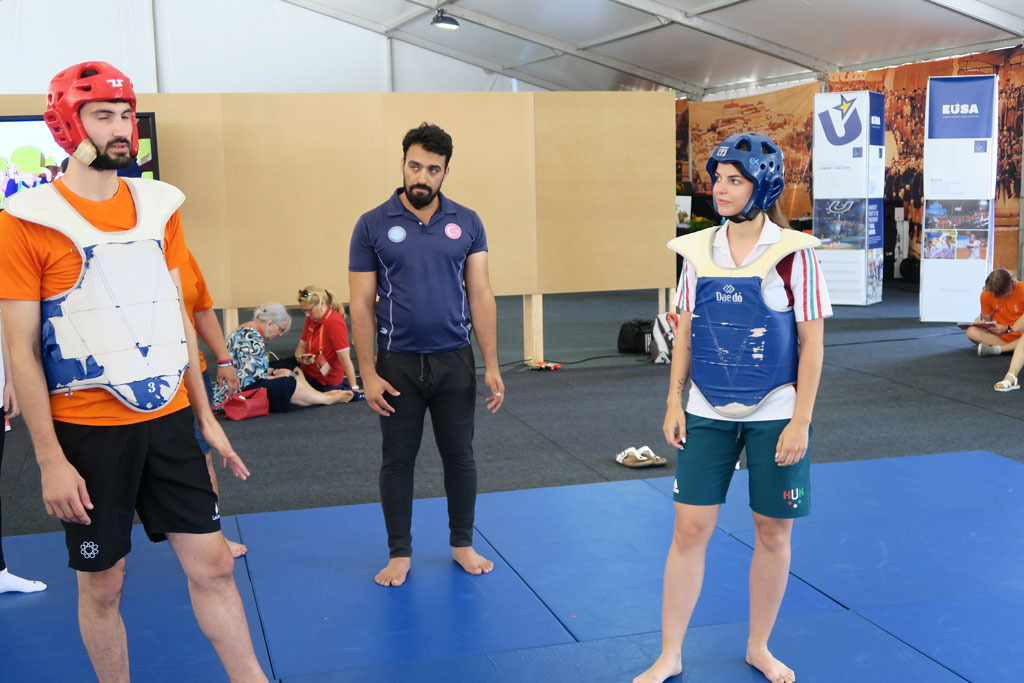 During the EUG 2018 all the partner organization of the ENAcT project had a chance to meet and discuss about the project.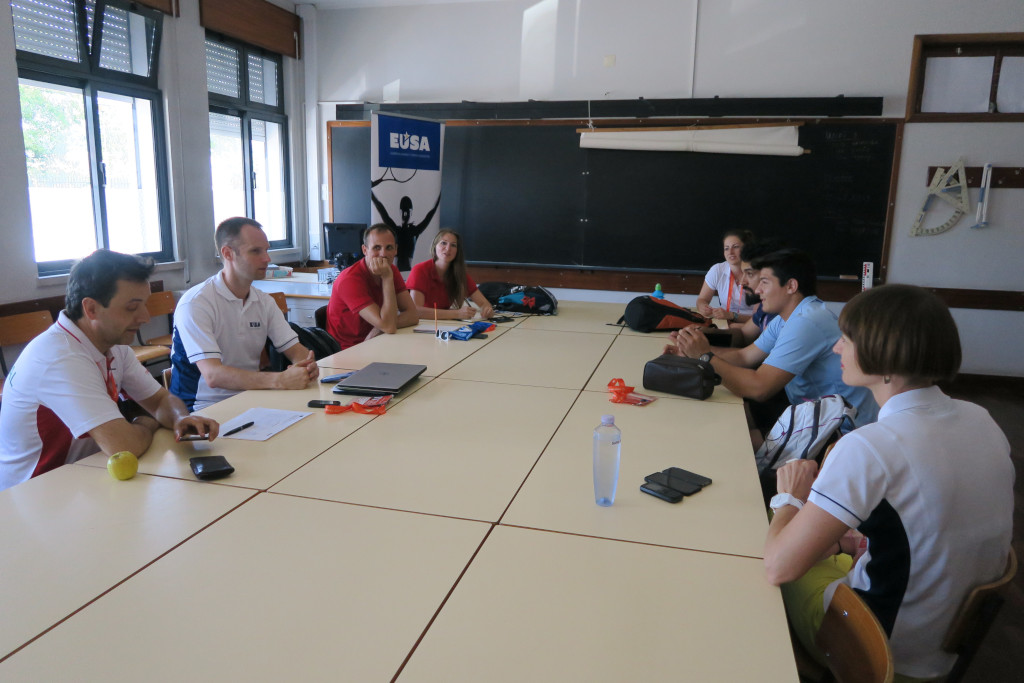 We would like to thank all the participants for taking part during the workshop and share their thoughts about gender equality in sports.