As part of the EU-funded project Empowered Nation (ENAcT), led by the EUSA Institute, a fun-filled Ultimate Frisbee event was organised on Monday, November 25 in the University of Ljubljana's Sports Hall in the Slovenian capital.

Players from the local Ultimate Frisbee club FRIZMI were present to introduce participants to the unique sport, having a coach first explain the rules before demonstrating various techniques to throw the disc.

The participants were then able to practice different exercises to test their new skills before taking part in a friendly and enjoyable match.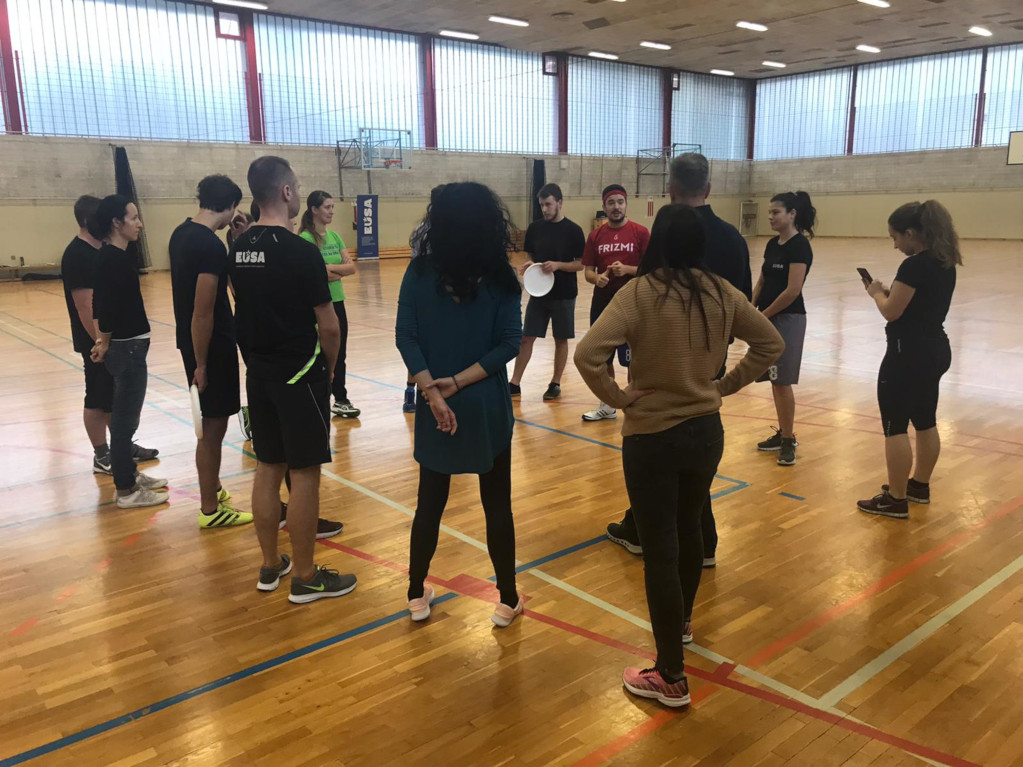 Ultimate is a non-contact, self-refereed team sport played with a flying disc. Two teams of seven players compete on a playing field (or five when it's indoor or on the beach). At either end of the playing field is an end zone, where the aim for each team is to try and score a goal by catching the disc in the opposite end zone.

The focus of this event, in line with the ENAcT Project, was placed on the fact that ultimate frisbee is commonly played as a mixed gender sport where female and male players compete in the same team, while also emphasising the spirit of the game and its philosophy which encourages fair play and empowerment of all players.

European University Sports Association (EUSA) through the EUSA Institute received support from the Erasmus+ Programme of the European Union for the ENAcT project which encourages social inclusion and equal opportunities in sport while searching for a sustainable, long-term strategic plan to enforce gender equality.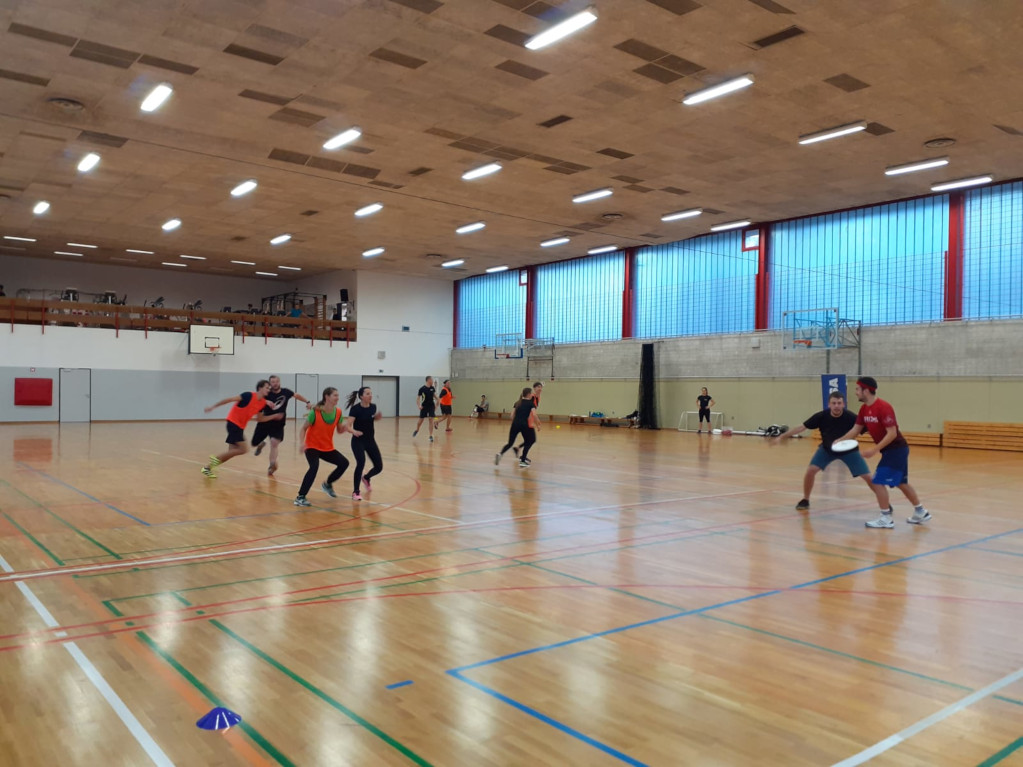 Along with partners Portuguese University Sports Association (Portugal), Uludag University (Turkey) and Budapest University Athletics Club (Hungary), the goal is to promote female leaders and to provide them with leadership skills through sport and volunteering, help better integrate them into the European sport sector and fight against the lack of access in sport for female leaders by identifying opportunities for youth employability and professional development in Europe.

EUSA would like to thank all participants for taking part in the event, with particular thanks to the FRIZMI club and the University of Ljubljana for their help in organising the successful event.

For more information about the ENAcT project, please see http://enact.eusa.eu.